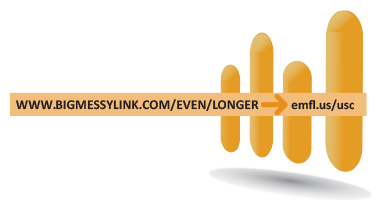 Social media channels are pretty great, but sometimes they can be a little stingy with sharing data. So take control. When you use the emfluence Marketing Platform URL shortener, you own the click data.
And with the emfluence Marketing Platform as your technology of choice for multi-channel marketing campaigns, you'll enjoy the benefits and safety in having the emfl.us domain owned, created and managed by the same provider that helps you manage all your digital marketing channels.
The long and the short of it? Short URLs are a must for today's social channels.